British Auto Repair & Service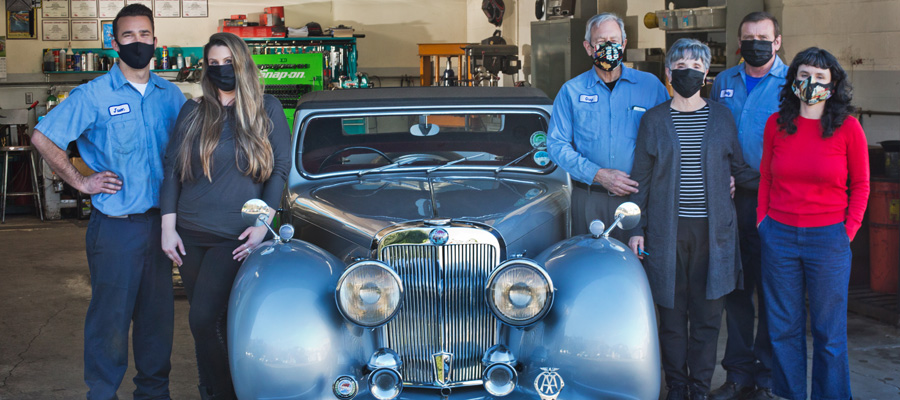 The British are coming, the British are coming! And where are they coming to? To Greg Solow's Engine Room for a wide range of service and repair needs, and there are many really good reasons for that. In addition to owning Greg Solow's Engine Room, Greg is also a skilled race car driver, and as such, he has always had a particular affinity for British made cars. At present he races his own Morgan and loves nothing better than immersing himself in servicing and maintaining that iconic brand.

This leading edge knowledge and expertise extends to other British made automobiles as well. Including Jaguar, Triumph, MG, Austin Healey, Sunbeam, Lotus and more. Greg has vast experience servicing all of these vehicles and has British car enthusiasts coming to him from all over California. Some to have him to service their valuable British made cars in the expert manner he is famous for. Over the years, Greg has shared his passion for British cars with other mechanics at the Engine Room and all have become skilled at working on those brands.

With all of that in mind, owner and drivers of British made vehicles all over Santa Cruz County have made Greg Solow's Engine room their service provider of choice for all of their scheduled service and maintenance. This is especially true of local Jaguar owners, who take great pride in their precious Jags and express their appreciation of the loving care their prized automobiles get from Greg and his staff.
(831) 429-1800


125 Front St.
Santa Cruz

We Service These Fine Automobiles