Honda Repair & Service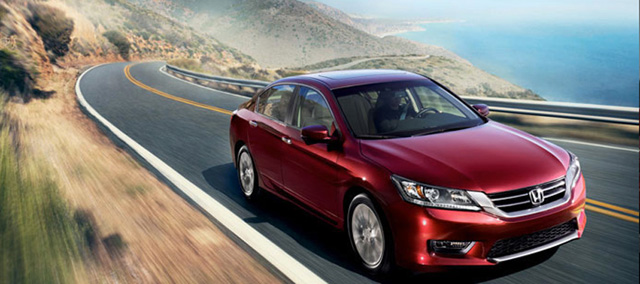 Honda vehicles are known for their reliability. And at Greg Solow's Engine Room, we've prided ourselves in taking that to extremes, one Honda at a time. While it might be rare for most drivers to get 100,000+ miles on their car, now with proper and regular maintenance it is common to get over 200,000 miles. At the Engine Room it happens all the time for our loyal service customers who drive Honda Accords, Civics, Pilots, or any other Honda models. We even ran a TV commercial once with multiple Honda owners shouting out the astonishing readings on their odometers and thanking Greg Solow's Engine Room for helping them get there.

What's our secret for keeping Hondas and all the other Japanese made vehicles we service running smoothly year after year? Our commitment to the concept of preventive maintenance performed at regularly schedule intervals. That has been our modus operandi over the course of our 50+ years of servicing Hondas at our service facility at 125 Front Street, near the Kaiser Permanente Arena. We recommend oil changes every 3,000 miles. Additionally, oil, filter and lube changes, plus a chassis inspection every 6,000 miles. We have a more complete service and inspection that we perform at 15,000 miles. And at 30,000 miles, we recommend a transmission fluid change in addition to the other factory recommended services. We also furnish Honda owners with inspection reports with every service. Not only does this report list the services we performed today, it also tells our Honda owner customers about services we may need to perform in the future, as a result of our full vehicle inspection.
(831) 429-1800


125 Front St.
Santa Cruz

We Service These Fine Automobiles